TLC is a place where we want to inspire people to be followers of Jesus. From the moment you come through the doors we want you to meet Jesus in a way you may have never experienced. We value community here and we hope that when you enter here, you will have found your community.
Everyone lives and dies for something. Some may live and die for their work. Others may choose to live and die for their freedom. Still others may desire to live and die to hold on to their right to power, money, or control. Whoever you are, and wherever stage of life you're at, you have something that you would live and die for. Here at TLC we are focused on being a generation that lives and dies for the Gospel of Jesus Christ.
TLC is a multi-generation Vietnamese church with roots in Vietnam and has been in operation for over 40 years. Like other protestant Vietnamese churches, TLC was originally a part of the the Christian Missionary Alliance (CMA) denomination. TLC still has strong connection to the Vietnamese CMA churches but is now officially a part of the Southern Baptist Convention (SBC). Similar to other ethnic churches, we have a Vietnamese-speaking ministry (Thanh Le Church) composed primarily of first generation Vietnamese refugees and immigrants. Our English ministry (True Love Community) is more culturally diverse but is broadly Asian American.
TLC is here to Love God, Love People, Serve the World.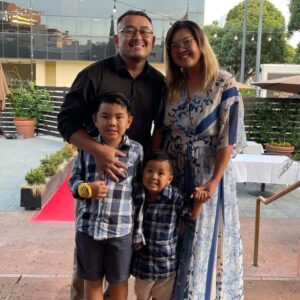 English Ministry Pastor
Pastor Tony was in his own words, "brought up in New York, but calls Cali his childhood home." Raised in a Buddhist household, he came to faith at the age of 17. He served as a Youth Pastor for 5 years at Anaheim Korean Presbyterian Church (AKPC), before being called over to Thanh Le (True Love Community) as their English Ministry Pastor. He oversees the Youth, College, Young Adult, and Couples Ministries.
Tony is married to his High School Sweetheart Trisha Nguyen. Together they have two amazing boys, Seth and Enoch. He received a B.S. in Biology at the University of Irvine and an M. Div at Talbot School of Theology. He has a great passion for preaching the gospel, discipleship and mission. He loves to cook, camp and eat.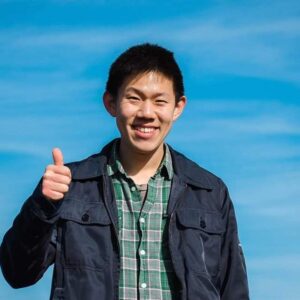 Youth Pastor
Paul Cho is a long time friend of TLC who recently joined our pastoral staff. He received his M. Div. from Westminster Theological Seminary (2022) in Philadelphia where he was also a a youth pastor at Antioch Church of Philadelphia (2017-2022). Paul is a SoCal native, with a  B.A. of English from UCI (2016). Pastor Tony was Paul's youth pastor during his time at AKPC and Paul considers Tony to be his spiritual mentor. 
He feels called to youth ministry because he wants to "love Christ by faithfully caring and feeding His sheep" and has "a passion for raising up the next generation to become disciples of Christ." Paul eventually hopes to be sent out by TLC as a long-term missionary. His favorite Bible passage is Romans 8 and his favorite book is "The Horse and His Boy" by C.S. Lewis.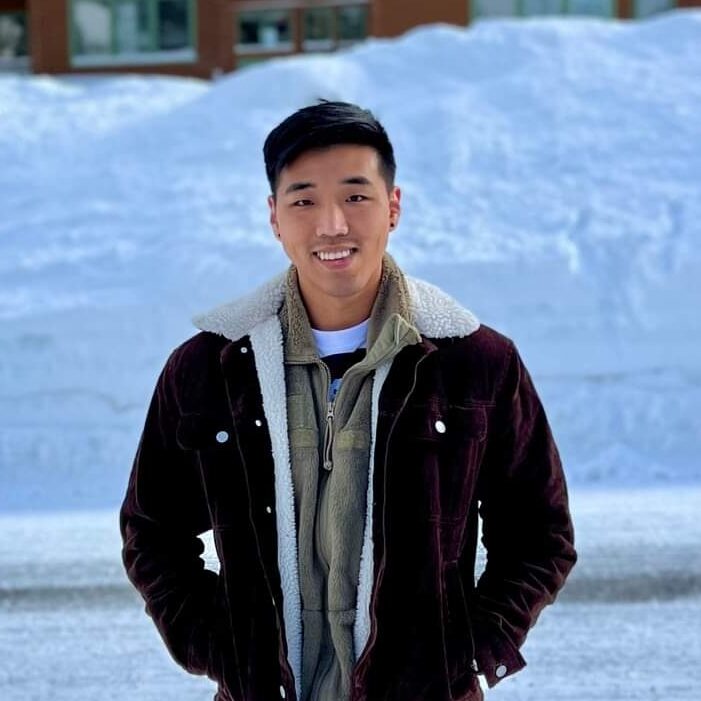 College Pastor & Sunday Service Coordinator
Kevin Jung is a long time TLC member who is now officially serving as pastoral staff. He has a bachelors of English, as well as a business minor, from California State university (2018). Kevin received his Masters of Education from Union University (2019) and currently teaches at St. John Bosco high school in a handful of humanities subjects. He received his M. Div. from Southern Baptist Theological Seminary (2022) and also leads Damascus, a discussion-style small group in the English Ministry dedicated to developing the spiritual maturity and theological literacy of it members. Additionally, he leads our MASA college ministry, a small group which he started long before deciding to become a pastor before it grew into a ministry.


Kevin actively disciples a number of younger brothers from our English Ministry and was himself discipled by Pastor Evan Dahl of Home Church. Evidenced by the variety of teaching roles he has placed himself in, Kevin believes he has the spiritual gift of teaching. In combination with "his love for the flock," he felt "called to the pulpit." His favorite Bible passages are Judges 3 and Psalm 29, while his favorite book is the Book of Genesis.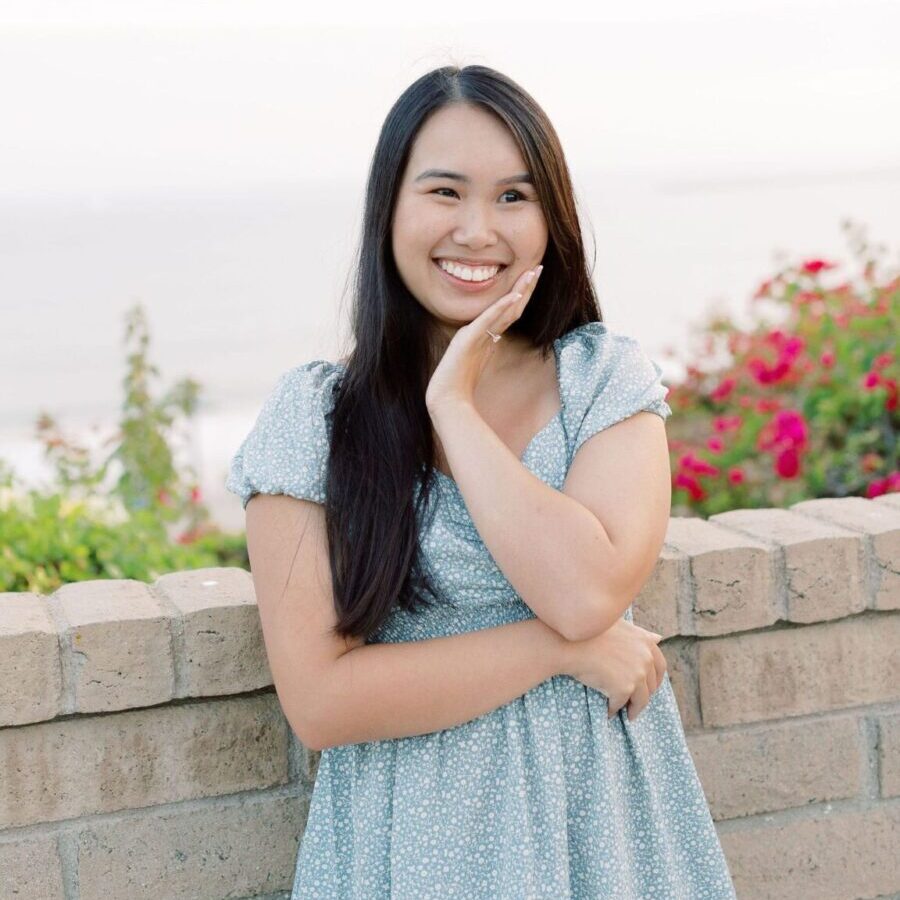 Children's Ministry Director
Aysia Nguyen is our Children's Ministry (CM) Director. Aysia was born in Fountain Valley and has grown up at Westminster Baptist Church before we became True Love Community (TLC). Aysia initially began serving as a volunteer in children ministry but eventually fell in love with the children. In 2018, she accepted the role of leading TLC's CM.
Aysia and her husband, Steven Nguyen, have been together for twelve years and currently serve together in the CM. Aysia's passion is connecting with the children and leading them to grow closer to God. She is so blessed to work alongside amazing volunteers to help build and affirm each child's relationship with God. On her free time, Aysia enjoys spending time with family, baking, and traveling.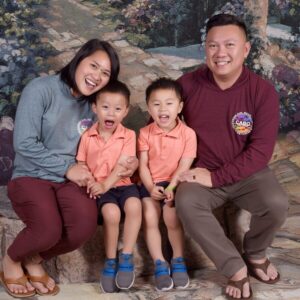 Administrative Director
Jason Le was born in Vietnam but raised in the heart of Orange County. He grew up in a CMA Church for 17 years before God called him to True Love Community. He and his wife Tianna Le have twin boys and have been serving since 2010. Jason is currently the administrative director overseeing our official small groups (i.e. Damascus, TK) and various teams such as Finance and technology related ministries.  He received a B.S. in Business Administration – Management Information Systems at CSULB and a Masters in Ministry at UUC.